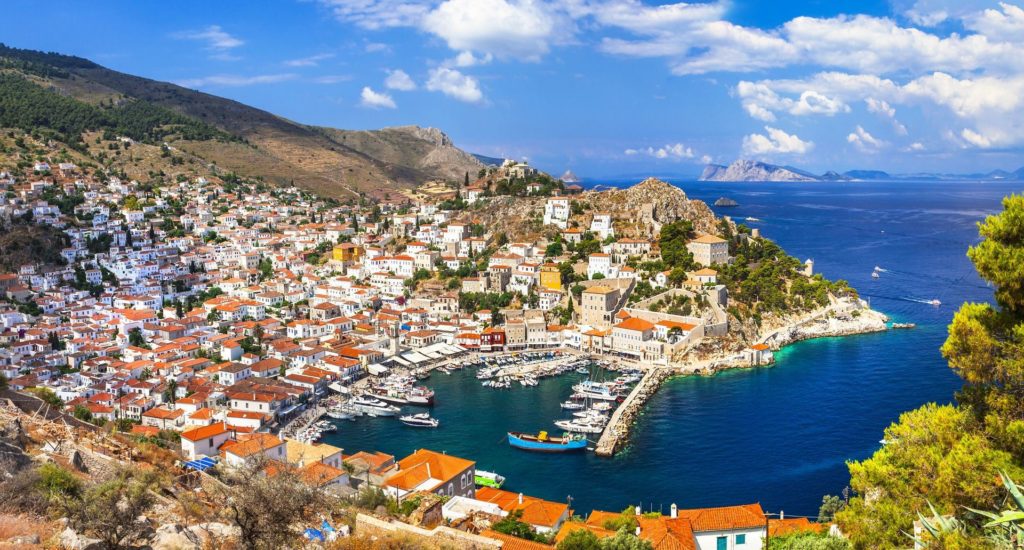 A view of the Aegean from the windmills
Climb to the oldest settlement in Hydra, Kiafa, located high above the harbour. This gem is made up of narrow alleyways, impressive mansions, old grocery stores and boutique hotels. Trekking up to the seven windmills at the top of the hill of Agios Athanasios, you'll be rewarded by the view.
Rafalias pharmacy
The Rafalias family has a history spanning 400 years on the island and the pharmacy they founded in Hydra's alleyways has been maintained in the same way since it was first opened in 1890.
The Prophet and Eros
Walk all the way up to the monastery of the Prophet Elias (1 hour, if you're swift) and from there to the summit of Mount Eros. The panoramic view of Hydra and the Aegean will enchant you.
Source: https://www.discovergreece.com/