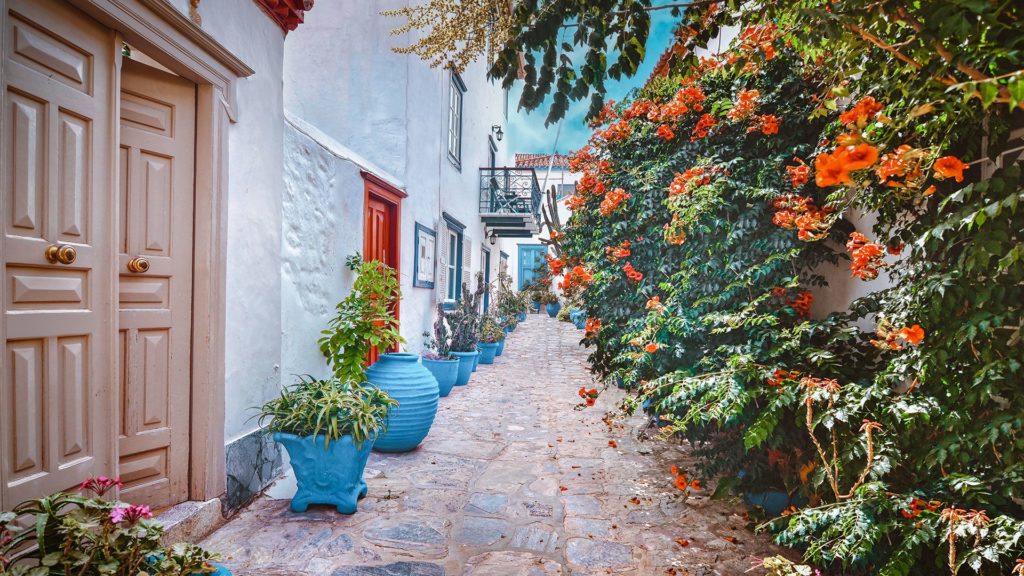 An island without cars
As soon as you step onto the cobblestones of the harbour, you change century. The well-preserved mansions and manors could have come from the set of an old movie.
The island retreat with a stellar appeal

Hydra's long naval history can be felt throughout the harbour. Cannons still target the Aegean Sea, busts of admirals abound, and captains' homes line the port. This is where revolutionaries lived, great men like Andreas Miaoulis and Georgios Kountouriotis. And then there is Hydra's cosmopolitan side: This, after all, is where 'Boy on a Dolphin', starring Sophia Loren, was filmed.
Hydra has always been a favoured retreat of jet setters and rockstars: Aristotle Onassis, Maria Callas, Rex Harrison, Peter Ustinov, Leonard Cohen, Eric Clapton, The Rolling Stones have all regularly frequented the island … as have famous artistic luminaries, among them Picasso, Chagall and Miller.
Incredible views and great food

The Periptero (kiosk), Spilia (cave) and Idroneta are three must-sees by the sea. At Periptero, stop and take in the view, whilst admiring the huge cannons. At beautiful Spilia, sip a leisurely coffee before diving off the rocks. At Idroneta's pier, you can dry off from your daily swim and head straight to book a table for dinner.
Kaminia, an arty fishing village

From town, you can walk to the picturesque marina of Kaminia (furnaces), where you'll find the Red House, built in 1786, inhabited by Admiral Miaoulis, now used for art exhibitions.
DESTE, the international avant-garde
Internationally renowned Greek collector Dakis Joannou chose an old slaughterhouses to create a showroom and exhibit space called DESTE Foundation for Contemporary Art. Each summer, innovative exhibits, hip happenings and events with international appeal attract famous visitors from all over the world.
Source: https://www.discovergreece.com